zzStudy in Qinghai
Named after Qinghai Lake, the largest inland salt - water lake in China, Qinghai Province is located in the northeastern part of the Qinghai-Tibetan Plateau in western China. Qinghai covers an area of 720,000 square kilometers (about 278,000 square miles), which makes it the fourth largest province in China. Its total population is some 5 million, among which Han, Tibetan, Tu, Hui, Salar and Mongolian minority ethnic groups are represented. Visitors are not only fascinated by the traditional festivities of different minority ethnic groups, but also by their unique cultures and folk traditions. Xining is its capital.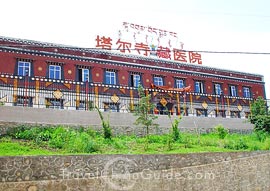 When to go

Qinghai's climate is characterized by short cool summers and long freezing winters. Due to drastic temperature fluctuations from day to night, summer may be the best time to visit Qinghai because this is when the road to Tibet, via Golmud is open and its climate is friendliest to its visitors.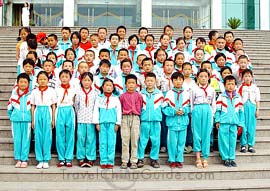 What to see
Snow-covered mountains, icy peaks, deserts, vast pastures and sparkling lakes mesmerize its visitors, while flocks of rare birds and animals dot this unique and colorful natural landscape. Two of Qinghai's biggest highlights, Ta'er Monastery (Kumbum Monastery), which is considered one of the six great monasteries of Gelugpa in Tibetan Buddhism and vast Qinghai Lake, attract nature lovers who enjoy camping, hiking and bird-watching as well as people who have a fascination with Buddhism. The 'Small Imperial Palace in Qinghai'---Qutan Monastery, snow - capped A'Nyemaqen Mountain and the 'Highland Xishuangbanna' Mengda Nature Reserve are also well-known all over the world. Culturally speaking, 'Repkong Art' displays the creative talents of the Qinghai people through painting.
Universities in Qinghai
Qinghai University
Qinghai University for Nationalities