International Business School (IBS) of Beijing Foreign Studies University (BFSU) provides the best opportunity for students to acquire deep understanding about doing business in China. The details are as follows:
Business/Cultural Tour in Beijing, China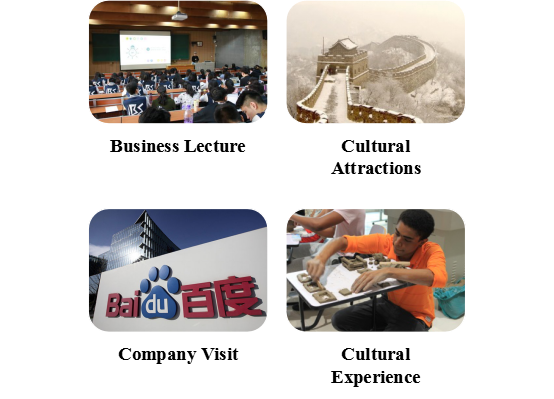 Business/Cultural Tour in Hangzhou, China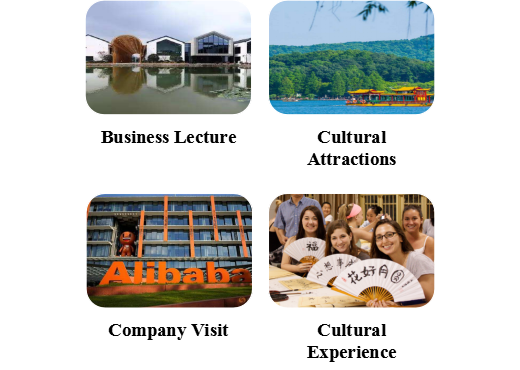 Business/Cultural Tour in Foshan, Guangdong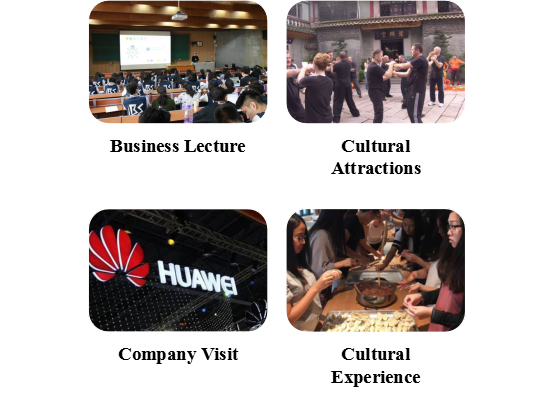 The program includes
1. Airport transfer and local transportation
2. Local accommodation
3. Lectures and company visiting
4. Teaching materials
5. On-campus meals (Prepaid card of RMB300 for school cafeteria)
6. Trips to cultural attractions
7. Transportation fee from Beijing to Hangzhou, Foshan
8. Camp certificate and t-shirt
9. Pre-departure materials for obtaining visa
Does not include
1. Airfare
2. Visa
Important Date
- Program: July 21 – July 27, 2019
- Application Deadline: March 1, 2019
Accommodation
l Modern Loft-style student apartment with amazing views over Foshan New CBD;
l Four people each room, 2 beds at each floor with one shared bathroom;
l Equipped facilities including microwave, water-kettle, refrigerator, air-conditioner and public laundry; private desk, chair and wardrobe are for each student;
l Convenient access to various FREE public sport facilities;
l Easy access to public transportation. Subway station in front of the building.
Cost per Person
Beijing:
Price for individual

Price for partners

¥1,7500/ $2500

¥1,5750/ $2250 (under 10 campers)

¥1,4875/ $2125 (10-20 campers)

¥1,4000/ $2000 (over 20 campers)
Hangzhou:
Price for individual

Price for partners

¥7875/ $1125

¥7105/ $1015 (under 10 campers)

¥6685/ $955 (10-20 campers)

¥6300/ $900 (over 20 campers)
Foshan:
Price for individual

Price for partners

¥8750/ $1250

¥7875/ $1125 (under 10 campers)

¥7455/ $1065 (10-20 campers)

¥7000/ $1000 (over 20 campers)
If you wanna know more about this University's programs please contact :
Shirley
www.cuecc.com
Tel: 0086-571-88165968
Email:recruit@cuecc.com
QQ:2853662504
Wechat:15857187587
skype:teachcn